Leather USB Bracelet Charger
Familiar to you?!

However, this problem has been solved very well.
Description:
Creative USB Charging Cable+Transmission Line + Classic Leather Bracelet, 3 in 1, very easy to use. Made of high-quality smooth leather, double-group electric core and zinc alloy. Each bracelet charger uses ergonomics design.
This product is a great way to have a charging cable for your for iPhone without the hassle of carrying a long cable. Now a days there are charging stations everywhere like malls, amusement parks, etc.
Support Fast Charging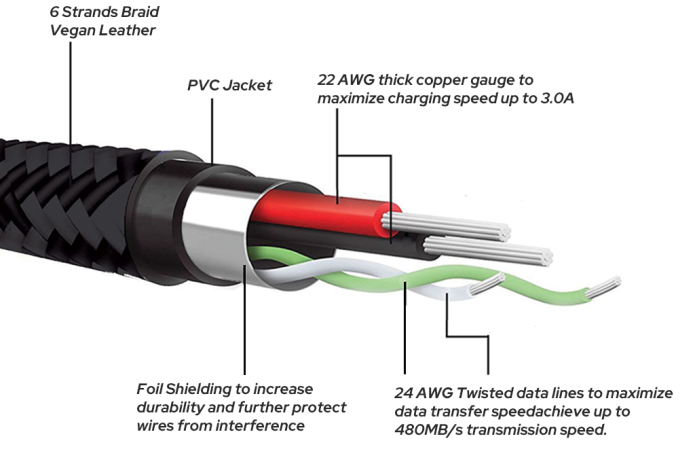 Built with 22/24 AWG wires (The smaller number indicates the bigger the wire = carry more current)
?
FASHIONABLE & CONVENIENT- The simple and modern design that can be worn as a bracelet. You can wear it on your wrist, or you can attach it on your purse, keychain, backpack, briefcase, or whatever you may be carrying with you. Although the bracelet is small, it sure beats having to carry and untangle long cords taking up space for your other items.